"Conveyancing as it should be - attention to detail at a fixed fee with regular update summaries to keep you informed along the way"
Buying or selling property and need someone to guide you through the process in an approachable and understanding way, whilst protecting your interests in a very legal way? Then you need a licensed conveyancer.
Personal service: committed to exceeding client expectations
Expertise: over 26 years experience in conveyancing transactions
Quality: analytical, accurate, friendly and efficient
Attractive: Fixed price service with no unexpected or hidden costs
Conveyancing is the term used to refer to the transfer of ownership of a property from one person to another. At Anderson Conveyancing that is our specialty and we truly look forward to helping you. We will help you understand your legal rights and obligations whilst always keeping in mind your needs and motivation.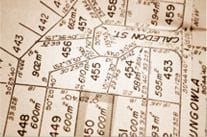 If you wish to discuss your conveyancing needs or require further information please contact us or telephone (02) 4367 5335. Our fax number is (02) 4367 5319.